Looking Back at 2019 - FOVEC Accomplishments in the Fair Oaks Village
in
Updates
---
The Fair Oaks Village Enhancement Committee (FOVEC) began the 2019 year by discussing FOVEC's status in light of the Vision and Mission.
FOVEC enables its Vision via the completion of projects that are approved by the Voting Members as being in alignment with the Vision and our main challenge in moving projects forward in 2019 was the shortage of members who could devote time to that effort.
This shortage restricts the amount of work we take on as a team and as such, we needed to increase our membership moving forward to help carry out Project functions as well as regular organizational functions.
Increasing our membership not only helps with the completion of projects but allows us to represent a larger portion of the community - a very important point in that the County Supervisors office apportions project dollars not simply based on need but also on community representation.
Through our discussions, we determined that in order to increase our membership, we needed to make the FOVEC Mission better known throughout the Village and we also needed to work with other organizations to gain their support for our projects.
Increasing Membership
Increasing our membership begins with increasing the number of Associate Members.
Some Associate Members may be interested in conducting the business of FOVEC and are willing to devote the time to become Voting Members and possibly Officers. Other Associates may not be so inclined, or able to devote as much time, yet want to support us however they can (e.g. a CPA might review our finances once or twice a year, others may help with setup or cleanup at an event, others may simply donate, etc.). Both types of members are important to FOVEC.
Growing our membership became the top priority for 2019; but to attract more members it was important to first make FOVEC and its Mission/Vision better known throughout the Fair Oaks Village community.
The Voting Members agreed on that and approved the following list of activities in order of priority for 2019:
Grow our Membership
Create More Parking Project
Create an Archway Project
Accomplishments
Although our team remained small in 2019 we accomplished a number of things through perseverance and hard work.
Implement our $24/yr membership mechanism
In order to provide a clear protocol for determining who is a member, a yearly membership fee was added to our By-Laws in November of 2018.
Given that we are an all-volunteer organization, in 2019 we realized that we needed a mechanism that would not take much of the treasurer's time to collect membership fees. We accomplished that via our Wave financial software Invoicing capabilities. This mechanism allows invoices to be automatically sent, payment collected, and entered into our registry without much of a burden to our Treasurer.
Plan and Execute Fundraising and Outreach Events
The following events were planned and executed in 2019 in order to provide funds for our organization.  These events not only bring in funds to support the organization throughout the year, but also give us opportunities to make the  community aware of who we are and what we are trying to achieve:
Two Socials were conducted as part of our Outreach effort..  Socials were created to provide an informal setting to meet FOVEC prospects and let them meet team members. This also provides an opportunity for FOVEC team building. They provide an opportunity for all members (i.e. Associate Members and Voting Members) to get to know each other in a social setting outside of our business meetings. 
Advance the Parking Project
Since the beginnings of FOVEC, Merchants, Commercial Property Owners and residents at large have identified the parking shortage as the most important issue to be resolved. Over the years, informal surveys have validated this need. In 2010 a Fair Oaks Village Parking and Circulation Study was completed in Draft form by Omni Means Engineering. During September 2018, FOVEC was able to provide feedback and had the document Finalized.  
During 2019 the Parking Subcommittee identified several properties in the Village that could be used for parking if enough funds were available. It was through a discussion in our subcommittee meeting that the Park District decided to approach AT&T about using their parking for special events in the Village. Through that agreement, the Park District was able to use AT&T parking for the Chicken Festival.
On Aug 26, 2019 the subcommittee applied for a grant from the Sac County Transient Occupancy Tax (TOT) Program to complete a Parking Implementation Master Plan at a cost of $80,000.
This application was completed by William Mercado in Consultation with Shelly Mathews from the Fair Oaks Rotary Club who is a professional grant writer.
The grant funds would be used to:
update the 2010 Engineering Parking Study
generate estimates on the proposed solutions & identify possible sources of funding for the solutions
conduct community outreach based on the proposed solutions
create a FOVEC- Parking Implementation Master Plan based on the information gathered from all the previous tasks.
Our application included reference letters from the Rotary Club and the Historical Society. On January 14, 2020 the award winners were announced and our name was not on the list. We've asked for information on our score and any notes created by the evaluators so that we can learn from this experience and improve our next application.
In the early part of 2019, presentations about the Parking Project were given to 5 different local organizations who all promised to provide letters of reference at the time of applying for grants.  Only two followed through with their commitment. FOVEC has approached the organizations that did not and hope to have fixed that for the future.
Moving forward, we have begun assembling a list of other possible Grants sources where our project might better align with the Grant Program's intent.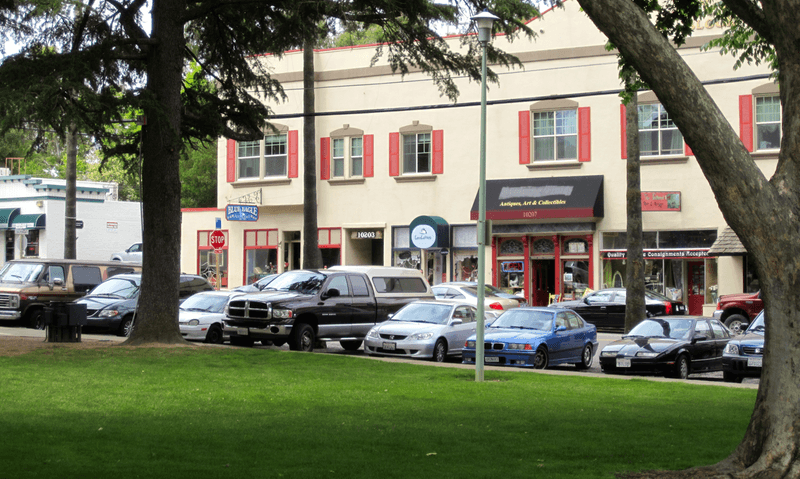 2019 Budget vs Actual Report
A report was completed by the Treasurer to show how the organization performed in reality as compared to what had been planned.
The report showed that although we came short of our income goals for 2019, we were able to purchase all the targeted items at less cost than expected. This allowed for the excess cash to carry over into 2020.

Expense Items: 
FOVEC Website hosting & support

FOVEC Content generation
FOVEC Custom Tent
Parking Project Grant Consulting Services
Banners and Posters
Fundraiser event expenses
Liability Insurance
2020 Budget
In November 2019 we created our proposed Yearly Budget.
The expenses were based on FOVEC needs and goals for next year. and the expected income was created based on prospective events.

Community Marketing Program
As part of the services and features purchased from Locable, a presentation was completed on the subject of Locable's Community Wide Initiative Program.
By taking advantage of a FREE Locable account, this technology allows each business to create a list of businesses they support.
In order for the listed businesses to reciprocate, they must also have at a minimum a free Locable account (similar to Facebook). The community marketing capabilities via Locable are in the form of sharing Events, Offers, Job Openings, Content, etc. from the list of businesses supported.
Events are shared via a common Calendar ( e.g. Community Calendar), Offers/Job Openings are shared via Merchant listing or a specialized Offer and/or Job Opening page. These Locable features can also be embedded on existing websites.
While these are very useful features for marketing, we have yet to get enough merchants interested in implementing this free service.
Currently, our FOVEC website makes use of this feature to display events on the Community Calendar from organizations like the Fair Oaks Park District, the Theatre Festival, the Fair Oaks Chamber, and the Wiliam Charles Salon website. Wiliam Charles Salon reciprocates by displaying the Community Calendar.
Website Business Articles and postings
As part of our effort to make FOVEC better known in the Village and as a way to create a more close-knit community, we created Business Articles in the style of interviews on various key personalities in the Village. Fourteen Business Articles were posted to our website in addition to a couple of Parking project update articles and a Village survey. These same articles were posted to our Facebook page as well as our monthly Newsletter.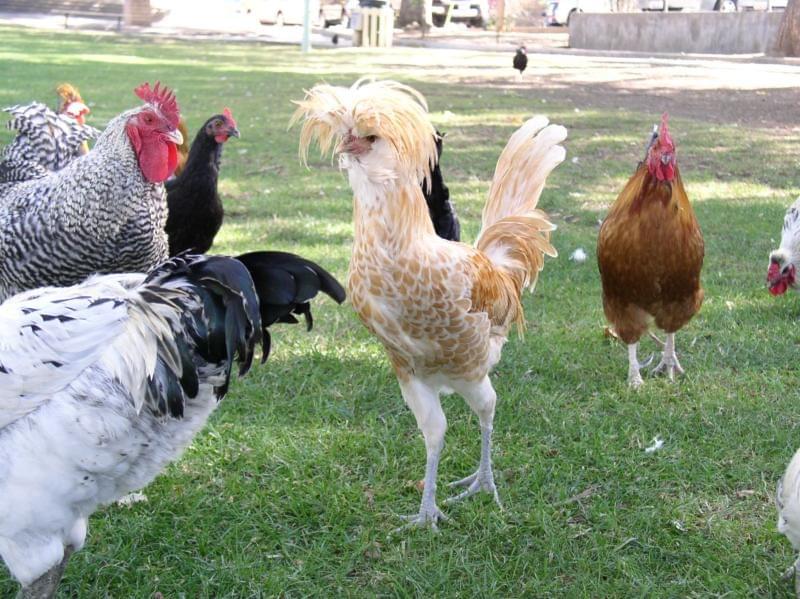 Provided Support to New Merchants that align with our Vision
In the spring of 2019, the Outreach subcommittee proposed and the Voting members approved that FOVEC provide support to new merchants that align with our Vision.
The support we provide is in the form of guidance on the process for establishing a business in the Village and in the form of endorsement letters.
To date, FOVEC is in the process of creating a document to guide prospective merchants on how to do business in the Village and has created a draft outline.
In addition, FOVEC has provided endorsement letters to several prospective new merchants to help them obtain permits, approvals, waivers, etc. 
Wayfinding Sign Changes
In September of 2019, the Historical Society submitted a request to FOVEC to update the Wayfinding signs for the purpose of directing people towards the Historical Society and the Founders Monument.
In collaboration with Kathy Bryan from SAC DOT Traffic Signs & Marking Department, we were able to identify the original spec document for all 17 signs. We were also given a digital copy of the document for our library.
A quick check through the Village found that two signs were missing and two had been graffitied. Our analysis of the sign locations and space for additional letters suggested that only two signs could be modified without a lot of effort.
Kathy's department cleaned the graffitied signs and were able to add lettering to two signs to meet the Historical Society request. As for the missing signs, Kathy's department found a blank Wayfinding sign in their inventory and Daneece Fraiser found another one in her home. These two blank signs were used to recreate the missing signs located on the entrance to the Village on Fair Oaks Blvd, and on Bridge Street & Temescal as you come up from the river.
All of the work was completed before Thanksgiving and at no cost. Thank you SAC DOT.
Create Archway Project
In 2019, we received a sketch from NTK Design at no cost but have not obtained a build estimate as of yet. It has been difficult to get traction on this project since there isn't a dedicated project team behind it.
We need a project team to take on the responsibility of moving the project through all of its stages: requirements gathering, design, fundraising and/or Grant application, and build.
Annual Meeting
We ended 2019 with our Annual Meeting, which is where we vote on any office that is up for election and go over the President's Report.
This year the President and Vice-President's Office were up for election and William Mercado and Leon Corcos were elected again as President and Vice-President, respectively, and began their second two-year term on January 1, 2020
Conclusion
As you can see, FOVEC is an organization focused on getting goals done.


We love the Village and want to see this business District become more successful, without giving up the local charm that makes it so special.
Come join FOVEC to help in any way you can so that we can continue making improvements to our Village.
---
Interested in becoming a member?
Have any questions?