What to do about the Old Fair Oaks Library? WE NEED TO HEAR FROM YOU
in
Updates
---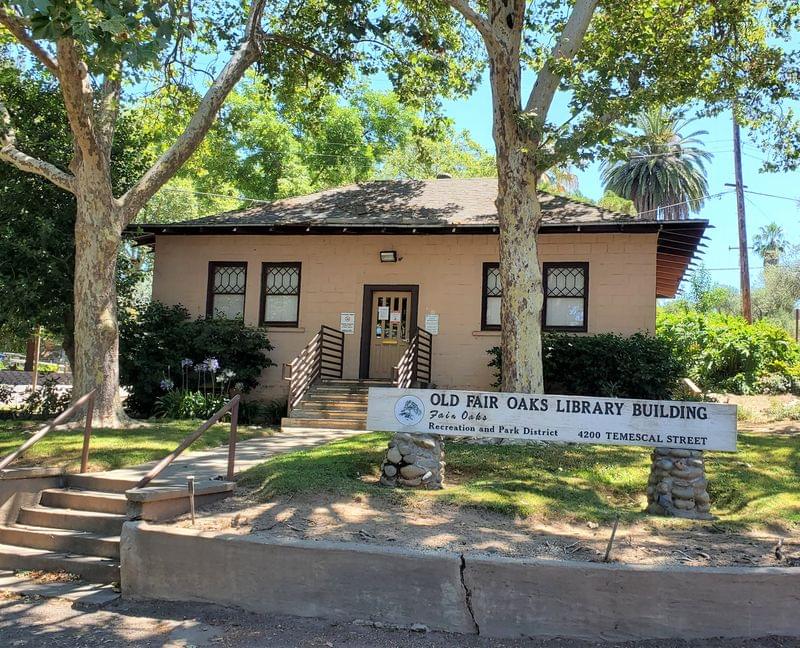 As the Park District looks at its properties here in the Fair Oaks Village their dilemma is what to do with the Old Library? While it has been in our Village since 1912 and has been used by many volunteer organizations for meetings, etc.; its future now is in question. 
With the voter-approved Measure J funds, the district has made plans to update many of the Fair Oaks Parks and District owned properties that so desperately needed help, like the Community Clubhouse, Veterans Memorial Amphitheater, buildings at Fair Oaks Park and others. These plans include the Old Library in the Village.  
The quote the district received to bring the building up to modern-day standards including ADA compliance is over $900,000! The building is less than 900 sq ft. so…do the math on that one!  The park district staff brought the bid to the board recommending the renovation, however, the board, being stewards of the public funds did not approve moving forward with the renovation at that price.   
The park district board has tasked the staff to come up with alternatives. One proposal is to tear down the building and replace it with parking, possibly including rideshare pick up spots.  
This is where we, the community, come in.
The park district needs to hear from us so that they understand the feeling in the community! The Park District Board values input from the community, so please give them your comments and suggestions by sending your email to the District Administrator, Mike Aho, at [email protected] 
Make sure to send your suggestions to Mike before July 10th, 2020 so that he can include them in the July 15th Board Meeting packet sent to the Board.
---