The 2020 Fair Oaks Village Shopping Guide
in
Updates
---
Looking to get out and support local businesses? We've got you covered with our shopping guide to Fair Oaks Village.
Fair Oaks Village has no shortage of fun shops. Whether you're looking to pick up some flowers or a nice piece of jewelry or get some gear for your next run, you can find what you're looking for in our Fair Oaks Village Shopping Guide.
Below you'll find 10 great options for a gentle stroll and a fine local experience.
Your favorite not on our list? Contact us to let us know and we'll add it!
Bella Fiore Designs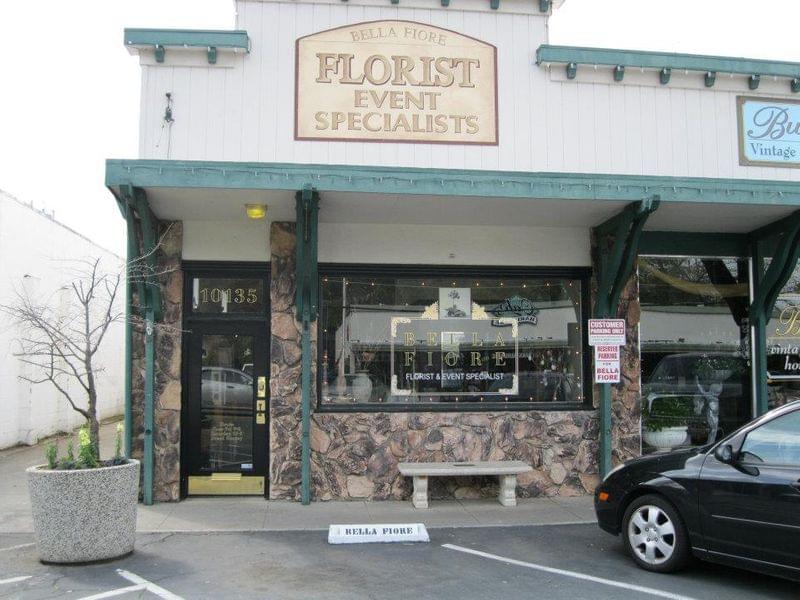 Located in the heart of Fair Oaks Village, Bella Fiore Florist is a premier provider of fresh flowers for Sacramento and surrounding areas (Arden Arcade, Carmichael, Citrus Heights, Gold River, Rancho Cordova, Orangevale, etc.). Its fresh flower processing and storage maximizes flower life and assures its customers quality and long-lasting satisfaction.
With many years of experience, Bella Fiore has the ability to deliver floral arrangements in beautifully diverse styles. It delivers high style, unique, custom floral arrangements for weddings, special events, offices, and bereavement. From planning your event to its completion, the folks at Bella Fiore will work with you to create a layout and to design a decor that will make your event as special as you envision it.
In addition to fresh flowers and plants, the shop also features dried arrangements, gifts, local art, and handcrafted items. The shop also offers vintage, salvaged chic home decor items, and accessories.
---
---


Botanica Village Apothecary
Offered at Botanica Village Apothecary are natural, artisan-made, seasonal, herbal self-care products made from the heart, for the body and soul. All products are created with love in owner Deborah Jane's apothecary. They are made with devotion to radiant health.
Deborah Jane extends an extra warm welcome to those who are new to herbal self-care for having the open heart to try something new. To those seasoned seekers of all-natural products, welcome to her version of alchemy in creating them. Be sure to check out our spotlight article on them.
---
---


Bungalow
There is something warm and inviting as you enter Bungalow Vintage Home & Garden in the Old Village of Fair Oaks California. Since opening in 2006, the folks at Bungalow Vintage Home & Garden have strived to offer fresh vintage and time-worn finds from frequent travels and shopping trips. 
Carefully handpicked to create your own imperfect Bungalow style, with more than 2,000 square feet, you will find staff favorites, which include French farmhouse style, architectural fragments, repurposed and painted furniture, garden statuary, beautiful mirrors, vintage silver, seashells, chandeliers, and chippy paint. Contact the team for those hard-to-find dream pieces.
---
---


Fair Oaks Village Decor
Village Decor is one of the shops in town featuring quality antiques, you can find treasures from Asia, older pieces from around the country, and oil paintings, to name a few.
The owner, Colby, has been known to be an expert in his field and very helpful and friendly to all visitors looking for that special piece to complete a collection.
French In The Village
Of Simpler Times
In the center of charming Fair Oaks Village, home to the roaming chickens, you will find your favorite gift shop, Simpler Times.
The shop is always brimming with seasonal decor, the perfect gift for all occasions, wonderfully scented candles, soaps, floral and home decor, linens, garden accents, handmade items by local crafters, cards, and always a big selection of chicken items to honor our feathered neighbors.
---
---


Sherwood Florist
Sherwood Florist & Gift Shoppe entered the floral industry in September 1971. Its mission is to provide the very best products and services for the community and to reach friends and family in a time of need (see the Spotlight article we did on them here).
The shop's designers take pleasure in creating something "unique" to enhance that special occasion, your home, or office. Designs may range from traditional to exotic to contemporary.
There is also a complete card and gift selection, balloon bouquets, bath and fragrance baskets, coffee baskets, candles, pastry and cookie baskets, jewelry, truffles from Monterey, Calif., and so much more.
---
---


The BBQ Pro
The BBQ Pro is the premier seller of wood-fired BBQ grills in the Sacramento area—featuring the Big Green Egg®.
It carries wood charcoal, BBQ tools, BBQ accessories, and BBQ rubs, spices, sauces, and the best wood-fired BBQ grills in the Sacramento Area.
As an authorized dealer for the Big Green Egg® grills since 2006 in the Sacramento area, The BBQ Pro is dedicated to the art of wood-fired BBQ. Take a BBQ class or come in and ask a BBQ question.
---
---


Walter Nash Jewelry
Walter Nash Jewelry makes jewelry buying comfortable and fun. The owners want customers to come in, get to know the staff, the product, and understand how the jewelry making and repair processes work. 
Between the sales floor and historic bank vault, Walter Nash holds about 2,000 square feet of public space. That's all to say there's plenty of room for people to come in and explore. There are 860 safe deposit boxes in five different sizes, which is more than most banks. Walter Nash aspires to be a Fair Oaks corner institution for the next 30 or 40 years.
Be sure to check out our recent Spotlight Article on them.
---
---


Wild Runners
A former elite runners owned company prides itself on its strong community involvement and makes strides to empower athletes of all fitness levels to embrace a more active lifestyle (
check out our recent Spotlight article on them
).
Wild Runners
' goal is to put the "fun" in fitness by participating in the WildRuns, fun runs with themed nights, parties, clinics, nutrition samplings, and more.
---
---