Fair Oaks Village Update
Learn all about the upcoming changes to the Village and have your questions answered.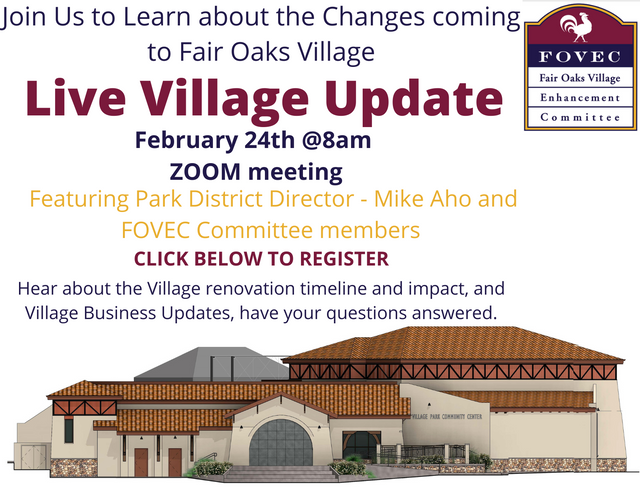 Description
Mark your calendars to join us for a community wide ZOOM meeting where you will learn all about the changes coming to Fair Oaks Village, including the park district's plans and updated construction timeline, new developments in the Village and more.  Park Director, Mike Aho will present valuable information and answer your questions.  FOVEC members will also give updates on new developments in the Village and the committee's plans for 2021.  All Village businesses and community members are welcome to attend.  
8:00 AM PST
to 9:00 AM PST
Private:No
RSVP Required:No
Virtual Event
Please note that this is a virtual event and has no physical location.